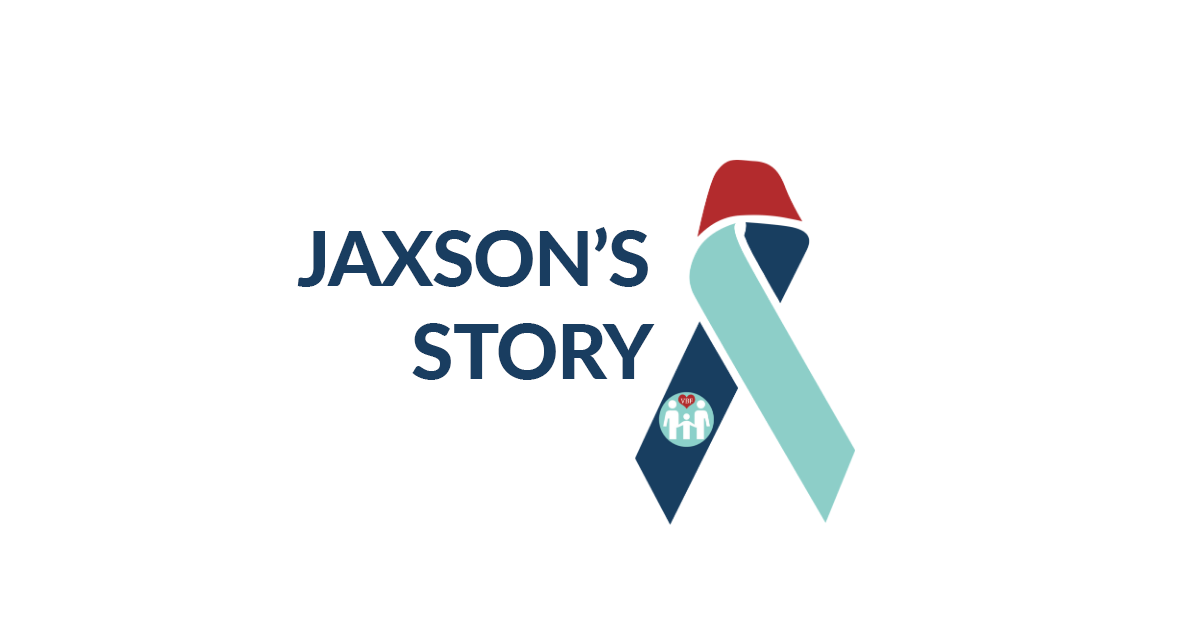 Jaxon was born on Jan 3, 2014. When he was placed in my arms for the first time they told me he had a lot of bruising from birth but not to worry it would go away. A few hours later the doctor came into the room and told me he had a rare condition called Sturge Weber Syndrome and a port wine stain covering 90% of his face and 50% of his body. The doctor then proceeded to ask us if we knew how hard our lives would be?! I cried and cried because this was my first child and I was scared and nervous to be a mom anyway but then to have a doctor "warn" me about how hard life was about to be.
Our first week with a newborn was filled with specialist appointment after specialist appointment. Most doctors we saw had never seen or heard of Sturge Weber syndrome or seen a child with such a significant port wine stain. The dermatologist we saw claimed that his markings from his neck down were probably CMTC. He was diagnosed with glaucoma in his right eye at 2 months old. At 3 months old Jaxon had his first laser surgery and MRI. Nothing truly prepared us for the emotions we felt when handing our baby, our whole world over to a team dressed in scrubs.
I am so grateful for our ENT that does Jaxon's laser treatments because he will only do them under GA and when Jaxon comes back to the recovery room beside the obvious purple polka dots you would never know he just had surgery. At 7 months old he had another laser surgery and MRI where we found out Jaxon had Cerebral Ventriculomegaly. We had a meeting with an amazing Neuro-surgeon who recommended we keep a close eye on it but it usually self resolves by the age of 2 but if things got worse surgery would be necessary. Thankfully it resolved on its own!
At 9 months old Jaxon had his first eye surgery at U of MN. He had a goniotomy to try to relieve some of the pressure that wasn't being controlled by eye drops ( 1 eye drop 3x a day, 1 eye drop 2x a day). We closely monitored Jaxon's MRIs for the first year and at that point, they decided to discontinue MRI scans unless something changed. In Feb 2017, Jaxon had a shunt put in his right eye because his pressure was rising again. Jaxon has had a total of 6 laser surgeries so far. For us, we chose to give Jaxon a break and not continue every 3-6 months because we wanted him to be able to just be a toddler and play outside and do swimming lessons, etc.
In the last year and a half, Jaxon was diagnosed with glaucoma in his left eye as well. Jaxon is 6 years old now and just graduated from Kindergarten! He had always been advanced in all his milestones. From the moment Jaxon was born he was just the sweetest, most loving, little man. He has such a gentle soul, he loves Animals and wants to be a vet someday. To know Jaxon is to love Jaxon! Jaxon is my Superman and the bravest boy I know! Life has been full of different experiences than the "normal" family face. At the same time I am so thankful for every moment and every memory I get to share together with Jaxon. I am so thankful that I get to over celebrate every milestone big or small and never take a moment for granted! Jaxon is my hero! This is a small part of his story.
Read More: